If you think basic income is "free money" or socialism, think again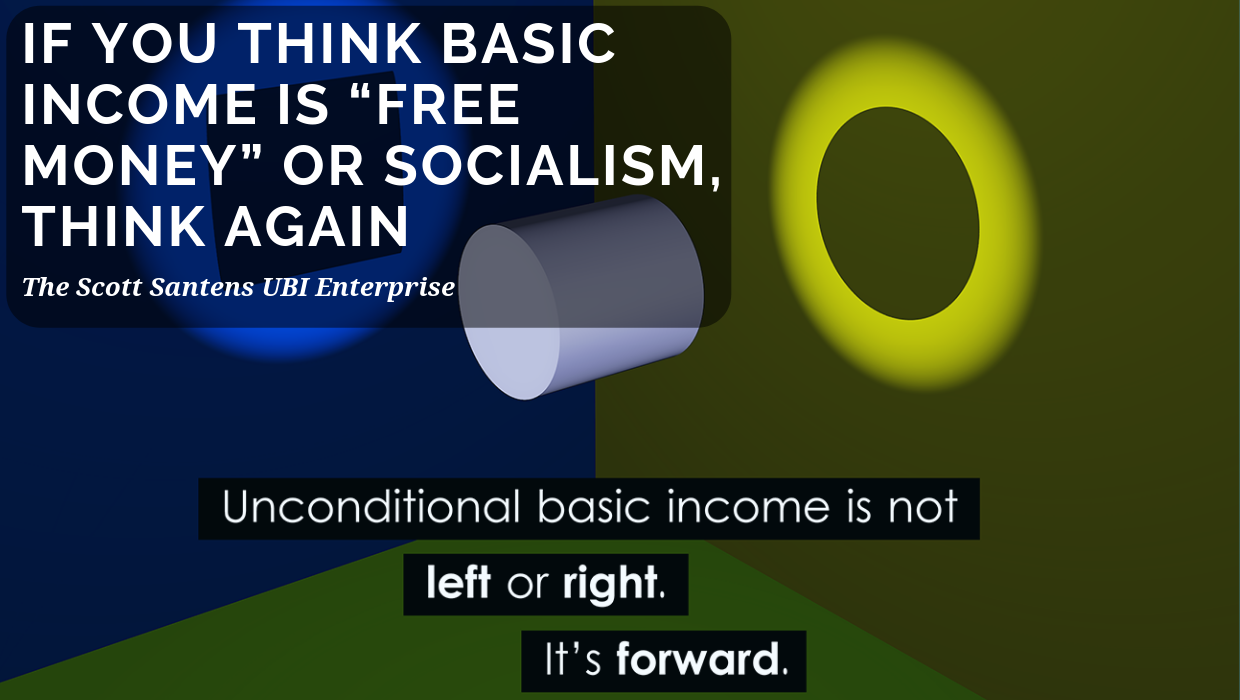 First, saying basic income is socialism is as absurd as saying money is socialism. It's money. It's all it is. What do people do with money? They use it in markets. In other words, basic income is fuel for markets. Markets are a wonderful invention that serve to calculate via a massively distributed computer comprised of people, what goods and services should be made, using what, going where, by whom, of what quantity, etc. It's an incredible act of decentralization built upon supply and demand signaling.
When someone has money and wants to buy something, that is a demand signal. Businesses meet this signal with supply. Basically, buying is like voting. We vote on what we want using money as our ballots, and we do this over and over and over again, every day. Now imagine someone has no money in a system built around markets. How do they vote? They can't. The market thus confuses this lack of a vote as a "no" vote. These two signals are of course very different. One is zero and one is null, but markets don't know that. They can't differentiate between them. This means markets containing people who don't have enough money to signal their demand can't function properly.
Have you ever played the game Monopoly? I'm sure you have. Is that a game about socialism? According to "free money is socialism" logic it is, because everyone starts the game with free money and everyone gets money for simply passing Go. But I'm sure you know the game is actually about capitalism, right? It's just a smart enough game to know that a game involving money requires that all players get a minimum amount of money.
Have you ever heard of the Alaska dividend? Every year since 1982, all residents of Alaska receive an equal dividend as their share of the dividend of the Alaska Permanent Fund (APF), now worth over $61 billion. Rich or poor, adult or child, everyone has received a Permanent Fund Dividend (PFD) of $1,000 per year on average for over 30 years. Is Alaska a socialist utopia? Do people move to Alaska to worship at the altar of Karl Marx? Nope. Alaska is a red state, but not that kind of red state. It's a conservative state where everyone gets what too many media outlets refer to as "free money".
Of course, it's not actually free is it? It comes from someone. It comes from the oil companies. How? Well, Alaska owns the land and charges oil companies for the right to drill in it. They then put 25% of the earnings in the APF. Being the conservative state it is, they figure that the government should keep it's damn hands off that money. The APF is not to be touched, and the dividends go directly to Alaskans because Alaskans know far better what to do with that money than government does. As a result, the dividend boosts and stabilizes the economy, and every year come dividend time, local businesses compete against each other for the business of Alaskan consumers armed with dividend checks.
Does that sound like socialism to you?
It didn't to Milton Friedman or Friedrich Hayek, both of whom supported the idea of basic income, and both of whom can be considered fathers of free market economics. Hayek was even from the Austrian school. If you are confused why free market economists could like the idea of basic income, that's because you probably don't actually know what basic income is.
But that's not the only problem in such thinking. A bigger problem appears to be a preference of ideological thinking over scientific thinking. Here's what you need to do to avoid this mental trap. Go out and find experimental studies that show how given two populations, one a control group, and one a group where the experimental variable is cash without conditions, that the one given money ends up worse off. Also, good luck with that. Because I've been looking for years now, and all I keep finding are study after study of people ending up better off.
Imagine that, right?
One of the biggest problems with government, and believe me, I recognize its many problems, is that it's full of people who think they know what's best for other people. But the thing is, it's that way because that's how we are. We vote for people who think they know what's best for people because we think we know what's best for people. It's our problem. And it's a big problem. Why?
Because that's how places get to be what Americans think of when they think of the Soviet Union. Don't trust people by giving them money and letting them spend it as consumers in markets. Give them food. Don't let them choose what kind of food. They don't know what's best. Give them approved food as determined by a board of health specialists. Give them housing. Don't let them choose their housing. Build public housing that's best for them. Give them this. Give them that. Just don't give them money, because money enables too much freedom. Money can be spent on anything. And don't give money unconditionally, because money without conditions means lack of control. Money with conditions means people must do what we want them to do. No having kids out of wedlock. Two kids maximum. Fill out 10 job applications per day. No refusing a job no matter what it is or what it pays. Work eight hours a day. Go to school. Retrain. Do what we say, or else. That's control. Conditions are control. Lack of conditions is freedom.
Do you think seniors receiving Social Security are under the control of government, because they're all so scared that it can be removed at any time? Hell no. The exact opposite is true. Seniors vote in large numbers to make damn sure government responds to their needs. Government is afraid of seniors. And seniors can use their Social Security checks on anything. It's cash. They can also work to the day they die if they so choose. No one is stopping seniors from earning additional income. Their Social Security checks are simply an absolute minimum. It's a monthly non-zero income floor from age 65 or so till death, possibly 50 years.
Do you honestly think seniors are worse off with Social Security? That someone receiving it for 30 years is suffering under an oppressive socialist government that's controlling them, and if only they stopped receiving it, they would be free and private charity would step in and lift them up just as high or even higher? Because there's really clear evidence that before Social Security seniors were far worse off than after, and as Social Security spending per capita has risen, poverty rates have fallen in lock step.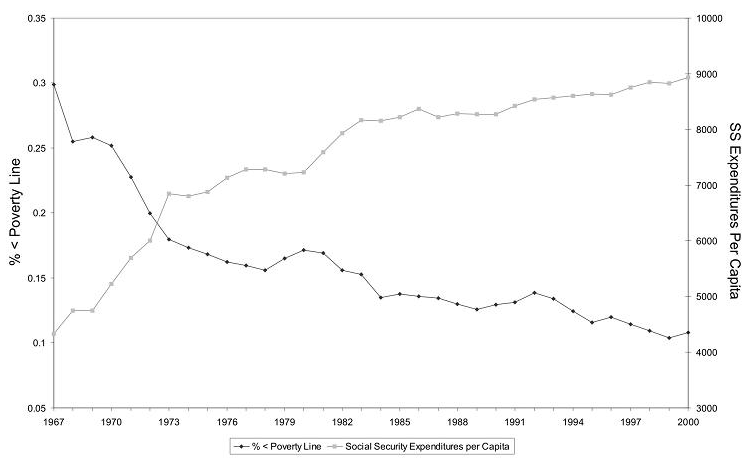 But again, such understanding requires looking at actual evidence doesn't it? It requires comparing the map that's in our heads with the actual ground. Do they match? Always remember, the map is not the territory.
Here's some more of the actual ground. UBI and UCT (unconditional cash transfer) experiments & programs have shown decreased hospitalization rates via reduced stress, lower crime rates, higher education rates, better education scores, healthier eating, reduced drug/alcohol use, increased entrepreneurship (3x more than control groups), economic multipliers ($1 grows the economy more than $1), healthier baby weights due to better maternal nutrition, higher rates of home ownership, reduced teen pregnancy rates, etc. The list goes on and on.
It's really hard to look at the evidence and say giving people money is wrong, because having enough money means being able to buy enough food. It means being able to have a roof over your head. For those without money, money means everything. It can even mean the difference between life and death.
Now maybe you're so extreme in your ideology that you don't care about how basic income improves lives. Maybe you only care that the money had to come from someone in the top 20% (because the bottom 80% would all benefit), and that it's stealing and therefore wrong. It's wrong to eliminate poverty if it means yachts are a foot smaller, right? Okay, let's look at that.
Once upon a time, none of the land was owned. Sure, in the US, natives lived here, but fuck them, right? We started to carve it up with invisible lines. It was done all over the world. What once wasn't owned, became owned. That was a great deal for the new owners, not so much for those whose land was taken, or who lost access to the land or even just free passage through it. That land was passed down generation after generation and here we are now with everything owned where human beings are born onto a planet they aren't allowed to exist on unless they work for those who own the planet.
Now that should be a problem to anyone who cares about voluntaryism. Should you be able to force someone to work by withholding the access they would have otherwise had to meeting their basic needs, had you not put walls up everywhere? I for one think the labor market should be fully voluntary.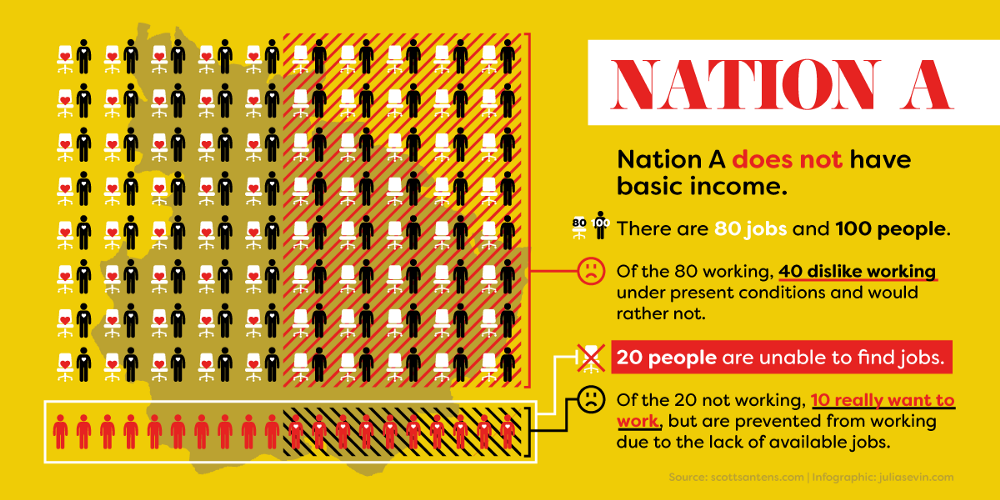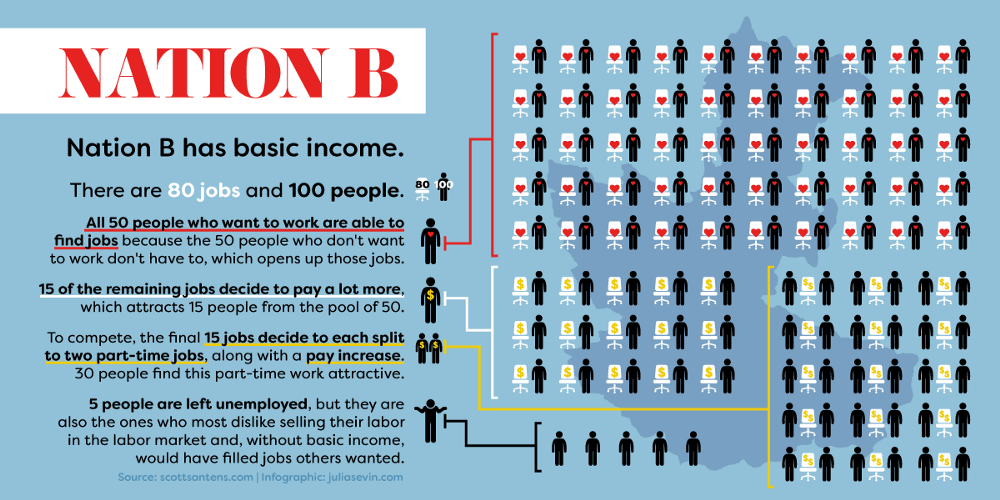 Everyone should get enough money to be able to refuse to work. That way, the incentive is shifted to employers where it should be. Want someone to do something? Pay them enough to do it. If you refuse to pay anyone enough thanks to their ability to tell you to go fuck yourself, then either automate that job, or let it go undone. If the work needs to be done, you'll sweeten the deal or hand it to a robot. By the way, the best work is work done voluntarily. People are more engaged and productivity is higher. You should know that, but if you are fighting against a free labor market and for forcing people to do the bidding of those who own enough property to command people to do their bidding, maybe you don't. Or maybe you're the one enjoying the involuntary labor force?
Now, one of America's founding fathers looked at this whole loss of common property situation and thought wait a second, when someone owns land, that land used to belong to everyone who no longer has access to it, and so they owe a rent to everyone to compensate everyone for their loss in exchange for the right of private ownership. That man was Thomas Paine, and he thought the revenue from that rent should supply everyone an unconditional grant when reaching the age of adulthood and also pay for seniors and the disabled. Sound familiar?
Let's also look at what's been happening in the economy. For decades, almost all the economic growth has gone to the top ONLY. Our productivity has been going up and up and up, but wages haven't.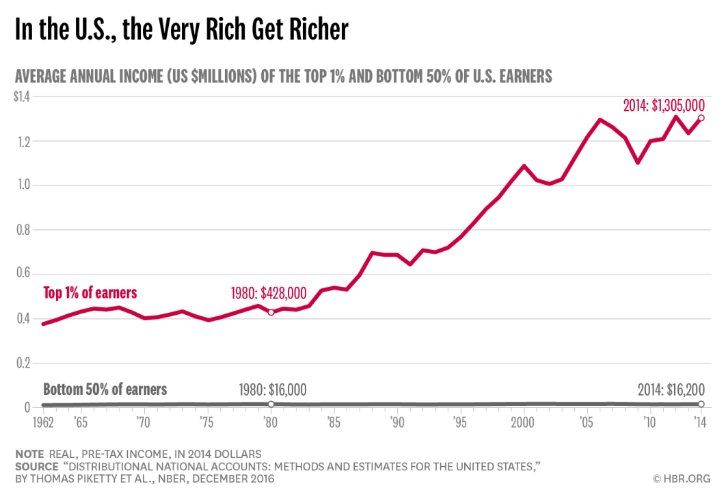 Source: HBR
And it didn't used to be this way.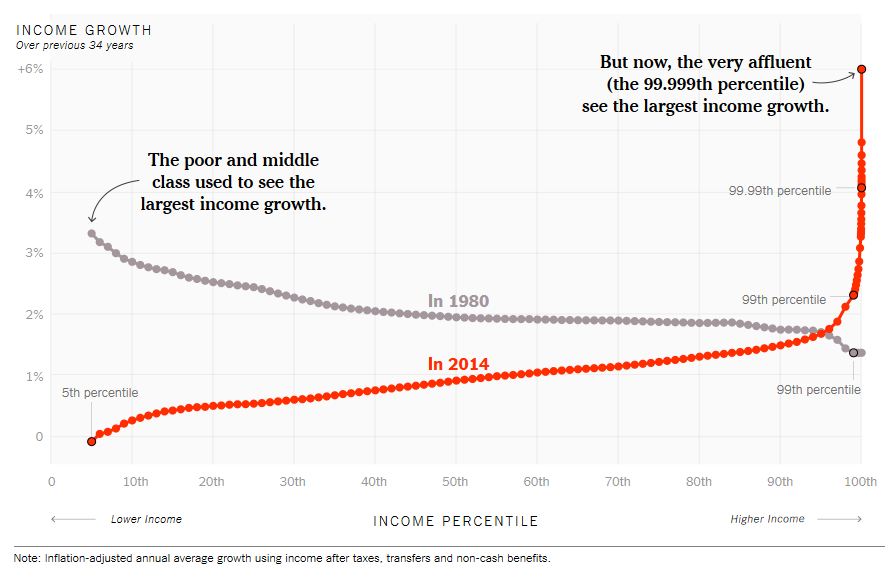 Source: New York Times
Even weirder, why did hours worked stop going down as they had for centuries back in 1980, and instead start creeping back up? Does this make any sense in a world where productivity is increasing that people are working more and earning less?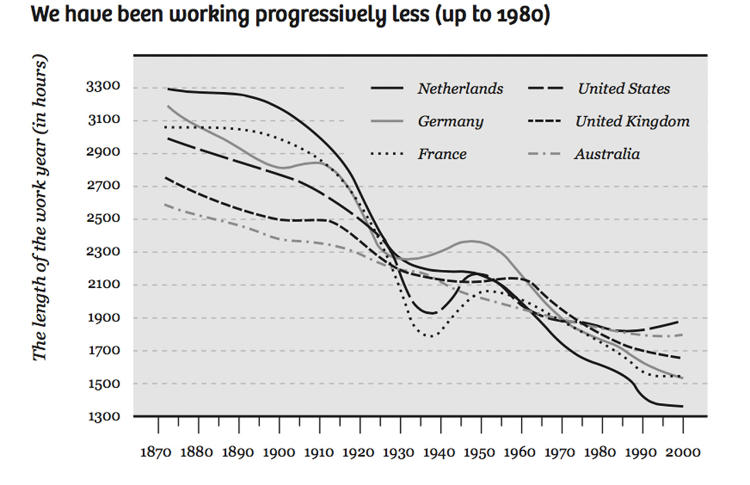 Source: Fast Company
So then let's take a quick look at the technology picture where so many appear to subscribe to the silly notion that technology is nothing to worry about because jobs are always created. Yes, we've been creating jobs as we've lost jobs, but let's look closer. We've been automating mid-skill, fairly high productivity jobs because the tech capability was there and the price point was right. Those unemployed were then put into new low-skill low productivity jobs, because the tech ability to automate those jobs wasn't there (yet), and the price point wasn't right (yet).
Source: Journal of Economic Perspectives
In other words, here many are saying everything is just fine and dandy when someone loses their $60,000 full-time 40-hour per week career to a machine and gets handed two part-time $20,000 total 60-hour per week shit jobs. Notice how this explains the rise in hours worked? People need to in order to try to prevent their incomes from falling. Meanwhile, what happens to these new low-skill jobs once technology is cheap enough to even handle minimum wage jobs? What jobs are left when technology is not only doing all the routine labor, but also the non-routine thanks to artificial intelligence breakthroughs like deep learning neural nets? There's nowhere else to go except for the lucky few. Game over.
Yes, it really is different this time.
Let's also make sure and notice that income variability has increased as well so even if someone is making the same amount of income per year doing something else now, their pay may vary a lot month to month which introduces the ability to fall behind and fall into downward spirals.

Source: JPMorgan Chase
Suffice to say, our entire safety net is built around an antiquated notion of jobs, and universal basic income is a key component of a 21st century system built as a solid foundation instead of a hole-filled net.
By the way, about those holes, in the US about 1 in 5 people living under the federal poverty line get TANF (our cash welfare program). About 1 in 4 people who qualify for housing assistance get it. About 1 in 5 people with a disability get disability income. Basically, the way the system works is to exclude far more people in need than it includes. Even worse, due to targeting of benefits, those who receive them see the highest marginal tax rates of all. No billionaire sees as high a tax rate.
How does that work you ask? Well, by providing a targeted benefit, it gets pulled away when they earn income. Essentially, welfare punishes work. It's built as a ceiling instead of a floor. Would you work a shit job if you were promised 10 cents on the dollar? Of course not. Why would you? Because any job, even a shit job that effectively pays 75 cents an hour provides the meaning of existence?
One final thing. Universal basic income need not be done via taxation, just as the Alaska dividend isn't via taxation. It can be done in many ways including by non-debt-based money creation, which by the way is mostly done by private banks right now, not the government. And yes, even cryptocurrencies could be designed to provide UBI. So an issue against taxes is not necessarily an issue with UBI itself, at least it shouldn't be, but with how it's funded. In that case, be a part of the solution instead of part of the problem by talking about the best way to go about basic income instead of lying to people purposely or out of ignorance about what basic income actually is. Basic income is not left or right. It's forward.
Basic income is also not charity. It's not a handout. It is owed to you. It's your dividend. It's your compensation for your loss of access to this rock in space called Earth. It's your return on investment for the tax dollars invested in technological R&D and thus the technology unemploying you. It's your royalties for the big data which everything you now do (and even don't do) is increasingly generating. It's your share of rising productivity that used to go to you before it was stolen from you. It's your right to life, and just as no one has the right to take your life, no one has the right to force you to do anything for them in order to stay alive.
Basic income is not free money. It's freedom. And freedom belongs to you.
I like markets. I want to reduce the size of government. I want less bureaucracy. I want less administration. I want fewer government jobs. I want lower taxes for everyone who hasn't been benefiting from our economic growth for decades. I want a simpler tax code. I want fewer subsidies. I want less market distortion. I want a voluntary labor market. I want more freedom. If we appear to want many of the same things, I urge you to question what you think you know, and spend some real time looking into basic income.
With that said, here's how I recommend we go about doing basic income in the US in a way that doesn't raise anyone's income taxes.
---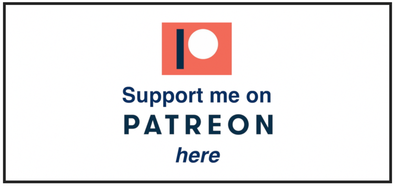 Did you enjoy reading this? Please click the subscribe button and also consider making a monthly pledge in support of my daily advocacy of basic income for all.
UBI Guide Newsletter
Join the newsletter to receive the latest updates in your inbox.